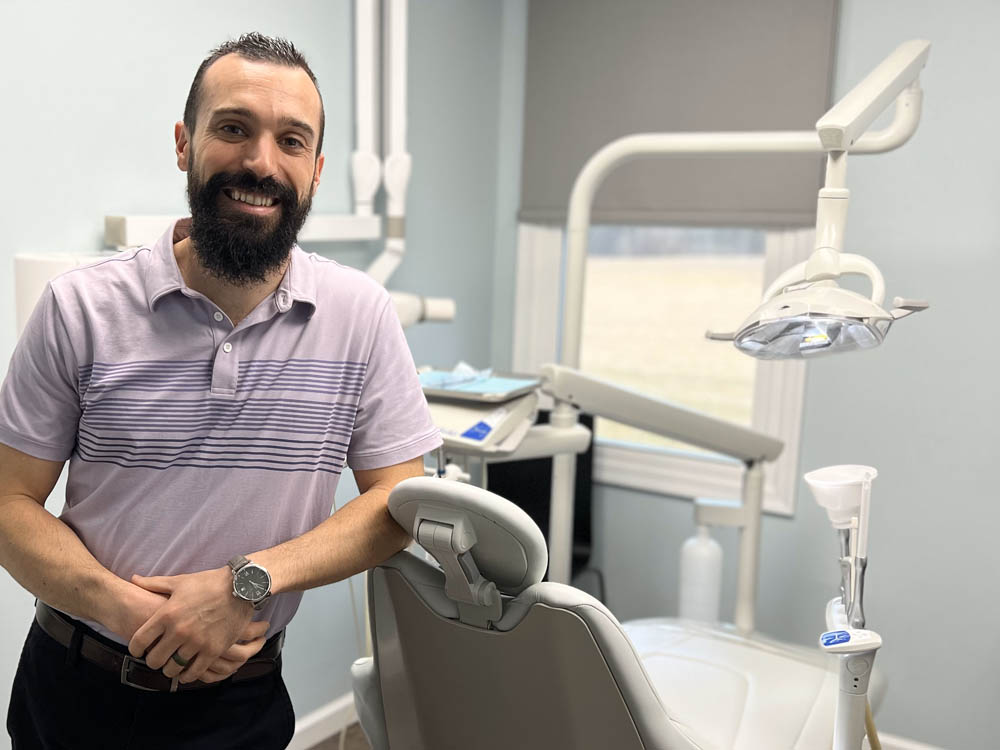 Dental restorations like implants often require a healthy amount of jawbone to sustain the implant post and result in better outcomes. However, there are many instances in which a patient may not have sufficient jawbone levels, such as in cases of severe periodontal disease, facial injuries, or an infection in the jawbone. And sometimes, jawbone deterioration results from the natural aging process. In these cases, a bone graft may be necessary to rebuild the bone and create a strong and healthy foundation to hold the restoration of your choice. Let's explore the bone graft procedure and what you should expect if you need one.
Bone grafts are most often used in conjunction with dental implants. If you've thought about getting dental implants to restore your smile and chewing ability, it is crucial that you choose a qualified dentist that assesses your jawbone levels and properly determines whether you need a bone graft for the best results. Otherwise, you risk implant failure, which means that the implant is removed, and you may have to resort to another option to restore your smile.
Additionally, sometimes a sinus lift may be used along with a bone graft, but the dentist will discuss this option with you if necessary.
Getting a bone graft requires several steps.
First, the damaged tooth is removed if it hasn't been removed already. Then, the dentist can place the bone graft immediately following the extraction. How it works is the material used for the bone graft is often a calcium-based synthetic substance known for its osseointegration abilities, durability, and hardiness. The dentist places the material into the extraction site and then applies a mesh material known as a membrane that helps hold the bone graft in place while the gum heals. It's likely that the dentist may suture your gum to help hold everything in place.
We will provide you with specific aftercare instructions before you leave our office, but we highly recommend that you avoid the following for at least the first few days until a blood clot forms:
Unless your work requires you to lift or bend at the waist, you will likely be able to return to your job the day after your procedure.
Visit Chestnuthill Dental for personalized and advanced dental care. Our experienced professionals use state-of-the-art technology in a comfortable environment. Contact us to book your appointment and achieve your best oral health.
What happens after a bone graft?
After a bone graft procedure, the bone needs time to heal. This process may take place over the course of six months or longer. We understand that you want to achieve the results of your implants as soon as possible, but we must not rush the healing process. Once the dentist determines that the jawbone is ready, the implant surgery can begin.
What does it feel like to get a bone graft?
For some people, just hearing the phrase "bone graft" gives them chills or invokes anxious feelings. However, the bone graft itself does not cause any pain. You'll likely feel gum tenderness and some discomfort related to the tooth extraction but not the actual bone graft.
Patients often find relief from taking over-the-counter pain relievers.
Apply ice packs to the side of your face for 15-20 minutes multiple times a day.
We recommend sticking to foods that are easy to chew for the first few days to a week.
Once the tenderness subsides, you won't be able to tell that you had a bone graft.
Bone Grafts in Sciota, Pennsylvania
Bone grafts are commonly part of implant procedures. If you are interested in learning more about dental implants or finding out if you need a bone graft before your implant procedure, contact Chestnuthill Dental by calling (570) 402-4001.